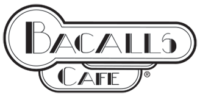 Bacalls Café
6118 Hamilton Avenue, Cincinnati, OH, 45224
Contact: Ron Busch
513-541-8804
ronaldbusch@mac.com
www.bacallscafe.com
Bacalls Café is a neighborhood staple located in the heart of College Hill for almost 40 years. Our family-friendly, casual dining atmosphere offers a full service lunch or dinner menu with daily specials. Bacalls is proud to be recognized for serving one of the best burgers and side of onion straws in the city.
---
Boerger Consulting
1511 Groesbeck Road, Cincinnati, OH, 45224
Contact: Jeremy Boerger
513-394-6317
jlboerger@boergerconsulting.com
www.boergerconsulting.com
Boerger Consulting, LLC, is a boutique consulting firm focused on helping businesses reduce the overall operational cost of their Information Technology (IT) department by properly managing, measuring, and tracking their hardware and software assets.
---
Chozen 4 U Boutique
5822 Hamilton Avenue #36, Cincinnati, OH, 45224
Contact: Corless Berry
513-466-1656
chozen4uboutique@gmail.com
www.cincinnatiboutique.com
Dedicated to offering you a unique shopping experience, ChoZen 4 U Boutique provides a variety of styles with a wide range of sizes. Located in Cincinnati, OH, ChoZen 4 U Boutique is a boutique that is focused on being convenient, sophisticated, and accessible. We are passionate about providing a personalized shopping experience where our guests feel listened to and properly serviced.
---
Cincinnati Minority Business Assistance Center
---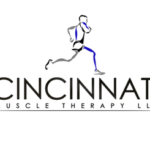 Cincinnati Muscle Therapy
6240 Hamilton Avenue #6d, Cincinnati, OH, 45224
Contact: Crystal McCray
513-208-3564
cmccray1@live.com
www.cincinnatimuscletherapy.com
Our mission: To help people become pain free, get back to work faster & perform at their highest potential physically and mentally.
---

College Hill Pilates and Physical Therapy
6240 Hamilton Avenue, Cincinnati, OH, 45224
Contact: Mindy Nagel, PT, DPT, OCS
513-445-WELL (9355)
www.collegehillpilatespt.com
College Hill Pilates and Physical Therapy LLC is a private practice physical therapy clinic and Pilates studio. All services are provided by College Hill resident Mindy Nagel, a Doctor of Physical Therapy and board-certified Orthopaedic Clinical Specialist with more than 12 years of PT experience. CHPPT offers outpatient physical therapy as well as one-on-one Pilates Reformer sessions by appointment at the clinic and also hosts weekly group Pilates mat classes.
---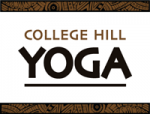 College Hill Yoga
5838 Hamilton Ave, Cincinnati, OH, 45224
Contact: Aaron Fleming
aaron@collegehillyoga.com
513-748-9375
www.collegehillyoga.com
College Hill Yoga is an Iyengar Yoga program. Aaron Fleming, a certified Iyengar Yoga instructor, is the program director. Iyengar Yoga is a form of Hatha Yoga created by the late B.K.S. Iyengar. This method of yoga helps develop greater self-awareness by encouraging students to practice with precision and integrate the subtleties of body, breath, and mind into their postures. Beginners welcomed!
---

eXp Realty
Contact: Marty Russell, Realtor
513-545-1637
marty@martyrussell.com
www.martyrussell.com
… I am your "Neighborhood Realtor®" for College Hill and the surrounding areas. eXp Realty is one of the fastest growing Real Estate companies in the country and I will utilize their proven technology to assist in buying and selling your home.  Give me a call today!
---
Fern
6040 Hamilton Avenue, Cincinnati, OH, 45224
513-541-1269
Contact: Megan Strasser
megan@fern-shop.com
www.fern-shop.com
Bridging design and nature. Interior plant design, hand crafted home goods, artist led classes. 
---
Hard Hand Print Shop
Contact: Stephen Savage
hardhardsprintshop@gmail.com
Hard Hands is a screen print, design and merch shop, providing quality products for local businesses and beyond.
---
Hartman & Ehrmantraut CPA's
5850 Hamilton Avenue, Cincinnati, OH, 45224
Contact: Karen Hartman
513-681-5648
khartman@fuse.net
---

Ohio Living Llanfair
1701 Llanfair Ave, Cincinnati, OH, 45224
Contact: Kim Kaser
513-591-4567
kkaser@ohioliving
---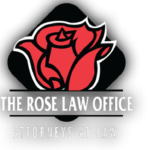 Rose Law
6240 Hamilton Avenue, suite 5, Cincinnati, OH, 45224
513-657-4273
jwroselaw@gmail.com
www.johnwrose.com
---
Sky's the Limit Daycare
1560 Marlowe Avenue, Cincinnati, OH, 45224
513-258-8671
---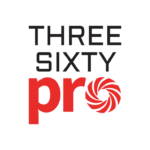 Three Sixty Pro
6118 Hamilton Avenue, Cincinnati, OH, 45224
Contact: Leon Herbert
513-400-4055
leon@threesixtypro.com
www.threesixtypro.com
Appointments at: threesixtypro.zohobookings.com
Our primary goal is to improve and manage your online reputation with Google. –Leon Herbert
---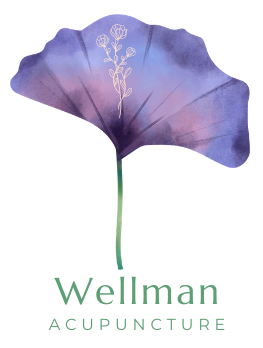 Wellman Acupuncture
6240 Hamilton Ave #4, Cincinnati, OH 45224
Contact: Amanda Rose Wellman, L.O.M., MAOM
513-432-4976
Amanda@wellmanacupuncture.com
www.pauseandlisten.org
Amanda Rose Wellman has a Masters degree in Acupuncture and Oriental Medicine and is a certified Arvigo Mayan Abdominal Therapist.  She focuses on supporting fertility, improving digestion and immunity in chronic disease, as well as relief from stress, pain, and muscular tension.