Access Property Management
PO BOX 53828, Cincinnati, OH 45253
Contact: Barry Miller
513-324-4741
bmiller48@fcnp.net
---
Bacall's
6118 Hamilton Avenue, Cincinnati, OH, 45224
Contact: Ron Busch
513-541-8804
ronaldbusch@mac.com
www.bacallscafe.com
---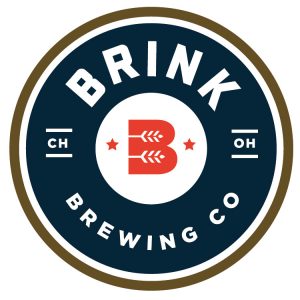 Brink Brewing
5905 Hamilton Ave, Cincinnati, OH, 45224
513-882-3334
brinkinfo@brinkbrewing.com
www.brinkbrewing.com
---
Cincinnati Children's Hospital
5642 Hamilton Avenue, Cincinnati, OH, 45224
513-636-0808
---
College Hill Coffee Company
6128 Hamilton Avenue, Cincinnati, OH, 45224
Contact: Tina Stoeberl
513-542-2739
www.collegehillcoffeeco.com
---
College Hill Investment Collaborative
5836 Hamilton Avenue, Cincinnati, OH, 45224
---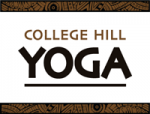 College Hill Yoga
5838 Hamilton Ave, Cincinnati, OH, 45224
Contact: Aaron Fleming
aaron@collegehillyoga.com
513-748-9375
www.collegehillyoga.com
College Hill Yoga is an Iyengar Yoga program. Aaron Fleming, a certified Iyengar Yoga instructor, is the program director. Iyengar Yoga is a form of Hatha Yoga created by the late B.K.S. Iyengar. This method of yoga helps develop greater self-awareness by encouraging students to practice with precision and integrate the subtleties of body, breath, and mind into their postures. Beginners welcomed!
---
DFS
1550 Magnolia Dr, Cincinnati, OH, 45215
Contact: Emmett Drane
513-561-0051
edrane@dfscincy.com
---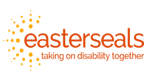 Easter Seals
4300 Rossplain Rd., Cincinnati, Ohio 45236
Contact: Jill Cates, Business Development Manager
513-702-0337
jcates@eastersealsgc.org
College Hill Neighborhood HUB program. At the College Hill Presbyterian Church. Help Us Become Integrated into the community; Aware of jobs in the community; Proficient in job skills through volunteer work; Independent in our living skills; Involved in community events.
---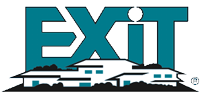 Exit Best Realty
Contact: Marty Russell, Realtor
513-545-1637
martysrussell@gmail.com
www.martyrussell.com
… I am your "Neighborhood Realtor®" for College Hill and the surrounding areas. Exit Realty is one of the fastest growing Real Estate companies in the country and I will utilize their proven technology to assist in buying and selling your home.  Give me a call today!
---
Hammond North Condo Association
5300 Hamilton Avenue, Cincinnati, OH
Contact: Lynn Saul
513-541-5252
---
Hartman & Ehrmantraut CPA's
5850 Hamilton Avenue, Cincinnati, OH, 45224
Contact: Karen Hartman
513-681-5648
khartman@fuse.net
---
Jeff Knight Insurance
1332 Hollywood Ave, Cincinnati, OH
Contact: Jeff Knight
513-735-5555
jeffknight@513Insurance.com
---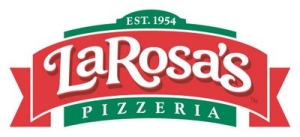 La Rosa's, College Hill
5830 Hamilton Ave, Cincinnati, Ohio, 45224
Contact: Bruce Soldano
513-892-2814
Brucesoldano@aol.com
Full menu carry out and delivery. Serving College Hill for almost 50 years!
---
Lord's Bounty
5852 Hamilton Avenue, Cincinnati, OH
Contact: Mary Bodmer
513-681-5852
The Lord's Bounty was founded in 1983. We are a non-profit organization of Christian volunteers who are dedicated to selling donated items at a modest price and providing an attractive and desirable place to shop. All profits are sent back to the College Hill community through college scholarships, community projects and grants to service organizations. Store hours are: Wednesday through Friday 11-4, Saturday 11-2
---
Meierjohan Bldg. Group
4010 North Bend Rd. #301, Cincinnati, OH, 45211
Contact: TJ Ackermann
tjackermann@me.com
---
Miller Properties
1623 Marlowe #1, Cincinnati, OH
513-829-4446
---

Ohio Living Llanfair
1701 Llanfair Ave, Cincinnati, OH, 45224
Contact: Kim Kaser
513-591-4567
kkaser@ohioliving
---
Red Rose
5915 Hamilton Avenue, Cincinnati, OH, 45244
513-620-7673
marynpk1@gmail.com
---
Schwartz Jewelers
6114 Hamilton Ave, Cincinnati, OH, 45224
Contact: Marty Schwartz
513-541-6098
schwartz.jewlers@fuse.net
www.schwartzjewelers.net
---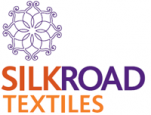 Silk Road Textiles
6106 Hamilton Avenue, Cincinnati, Ohio 45224
Contact: Terry Owen, TerryOwen25@gmail.com
513-541-3700
www.silkroadcincinnati.com
Silk Road Textiles is a premier retailer of ethically-traded fine fabrics and yarn from around the world. Silk Road Textiles offers supplies and classes for fiber artists, quilters, knitters and garment makers of all levels. We also carry locally hand crafted gifts and products. Our specialties are the beautiful, the exotic, the unusual, and the fun. Surprises await you.
---
Lee Sivitz & Juice Plus
---
Streetcar Properties
5915 Hamilton Avenue, Cincinnati, OH
---
Sonshine House
1607 Llanfair Ave, Cincinnati, OH 45224
Contact: Shauna Walsh
513-541-5095
scyarw@zoomtown.com
---

Talbert House
513-542-1885
michael.coppage@talberthouse.org
www.talberthouse.org
Talbert House is a community-wide nonprofit that operates within five service lines: Adult Behavioral Health, Community Care, Court and Corrections, Housing, and Youth Behavioral Health. Children, adults and families benefit from these proven services. The Talbert House mission has two basic purposes: to improve social behavior and enhance personal recovery and growth.
---
US Bank
Contact: Leah Kirsch